Sewage Station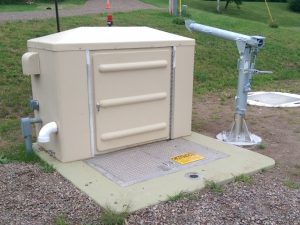 PumpMate
The PumpMate is a wet well, mounted, above-ground valve and control station for submersible pumps. The base is 8 inches of concrete and rebar with a double door hatch and hoist receptacle. Two large doors for easy access to the control panel and valving.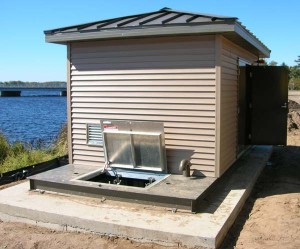 Walk in PumpMate
USEMCO has perfected the submersible lift station with the walk in PumpMate. This design allows you to incorporate piping, controls, generator, chemical feed and any other equipment that is needed. The building is impervious to water and sewage and is available in almost any size and exterior to suit your community.
When your pump station alarms its generally during a bad weather event. The walk in PumpMate protects your employees from those inclement conditions. This above ground submersible pump valve and control station provides a sheltered and controlled work environment for easy maintenance.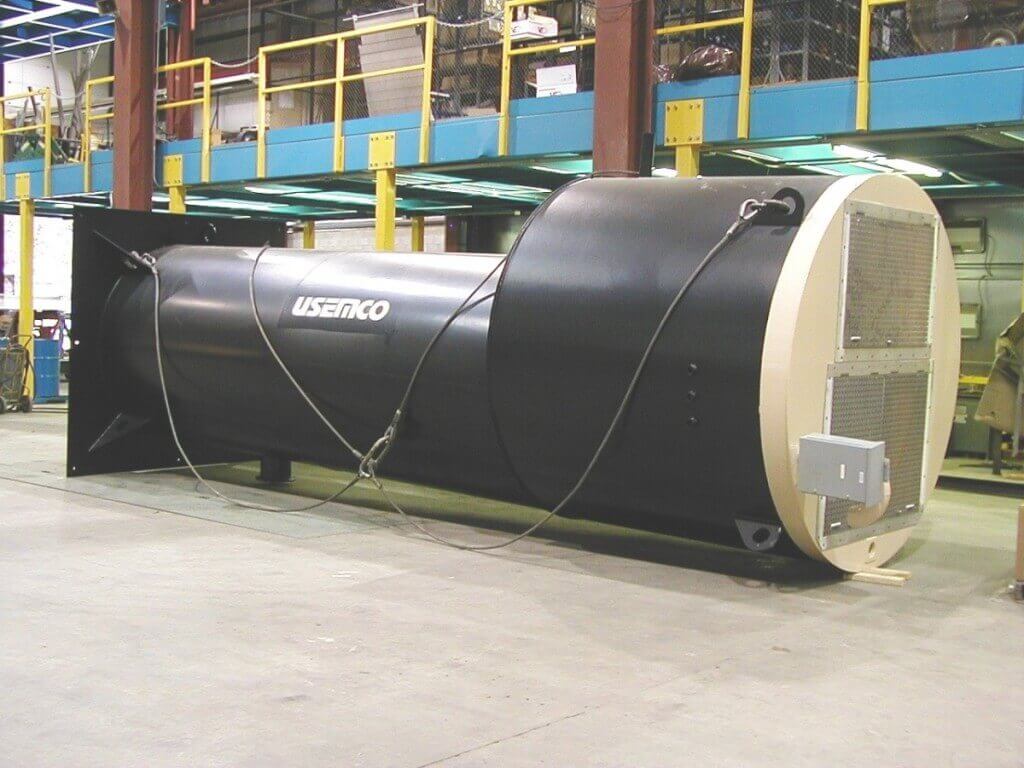 Submersible Pump Station
Will a USEMCO Submersible Pump Station fit your needs? Of course it will, because each Submersible Pump Station is built to your specifications. You choose the capacity, pumps, level controls (Float or Transducer) and valves.
4′-12′ diameters up to 40′ in length.
32 mils coal tar epoxy
Guide Rails and Base Elbows installed at factory
Will work with any submersible pump
Flexible to fit your needs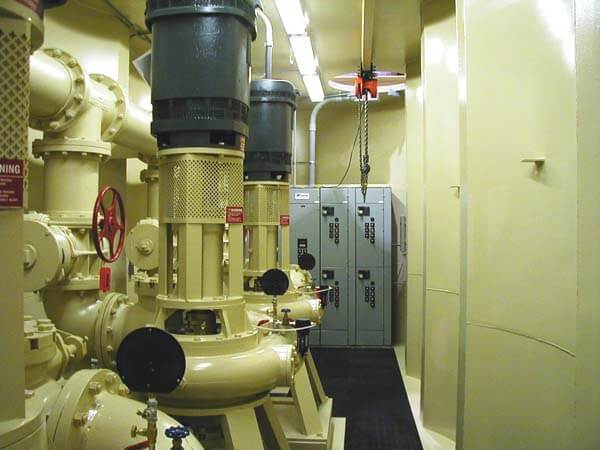 Flooded Suction
USEMCO Flooded Suction Below grade pump stations are designed for continuous human occupancy and are not classified as a confined space for routine entry. Prepackaged Steel Flooded Suction Sewage Pumping Station are Custom Designed to your unique system design.
8′ to 14′ Diameter Models
The 8-14 foot diameter dry pit flooded suction wastewater pumping stations are designed for duplex and triplex pump configurations, continuous human occupancy and provide the operator with a clean sheltered environment. USEMCO design options include multi level work areas, cross over platforms and equipment service tubes.
Vac-U-Prime
USEMCO Vac-U-Prime pump stations arrive at your site ready to mount on top of your concrete, steel or fiberglass wet well. The pumps out of the wet well and clean making them easy to access and maintain.
Stainless steel bases with split covers and steel bases with easy lift assist flip covers available.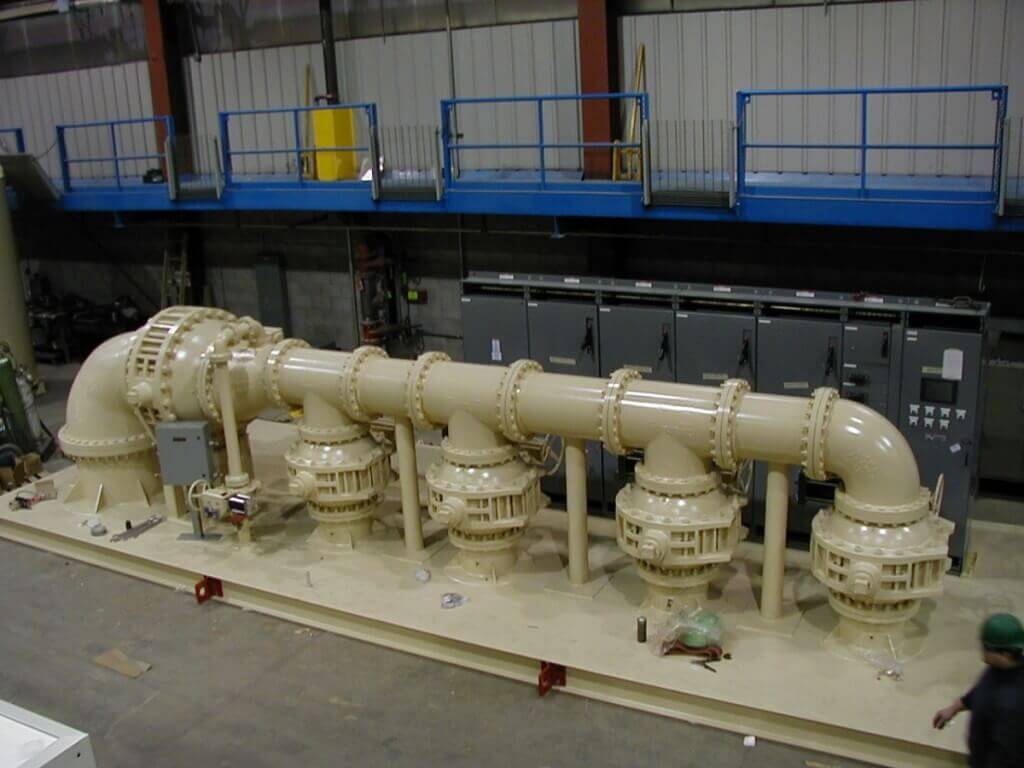 Storm Water Stations
USEMCO Storm Water Pump Stations are custom designed for each project. This station for Indiana DOT features Pratt pneumatic valves and 250 HP Fairbanks Morse submersible pumps. The stations motor control center and VFD's are by Allen Bradley with a USEMCO's Sentry pump controller. The building is a modular insulated panel system that is available in a variety of finishes.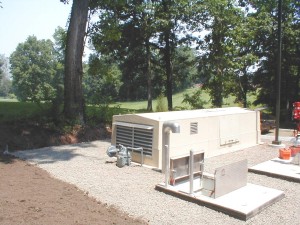 Elite
Pumps, Valves, Controls and Generator in a Single Unit. The Elite Series pump stations are designed for the operator and with the neighborhood environment in mind. The low profile is ideal for residential settings.
These forward entry stations with ships stairs incorporate whisper quiet generators for emergency power back up and plenty of room for maintenance. Wet well access is designed into each station. The Control Systems for the pumps, environment, and generator are incorporated into a single control panel.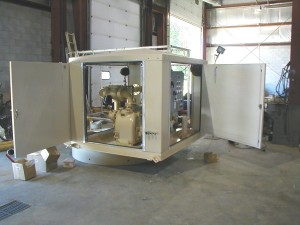 Self Priming
USEMCO's prepackaged above grade self prime stations result in lower cost and sole source responsibility as the units are completely factory assembled, tested and delivered to your site ready for installation.
Electrical Controls
VFD and Constant Speed
Float, Bubbler or Transducer