Mills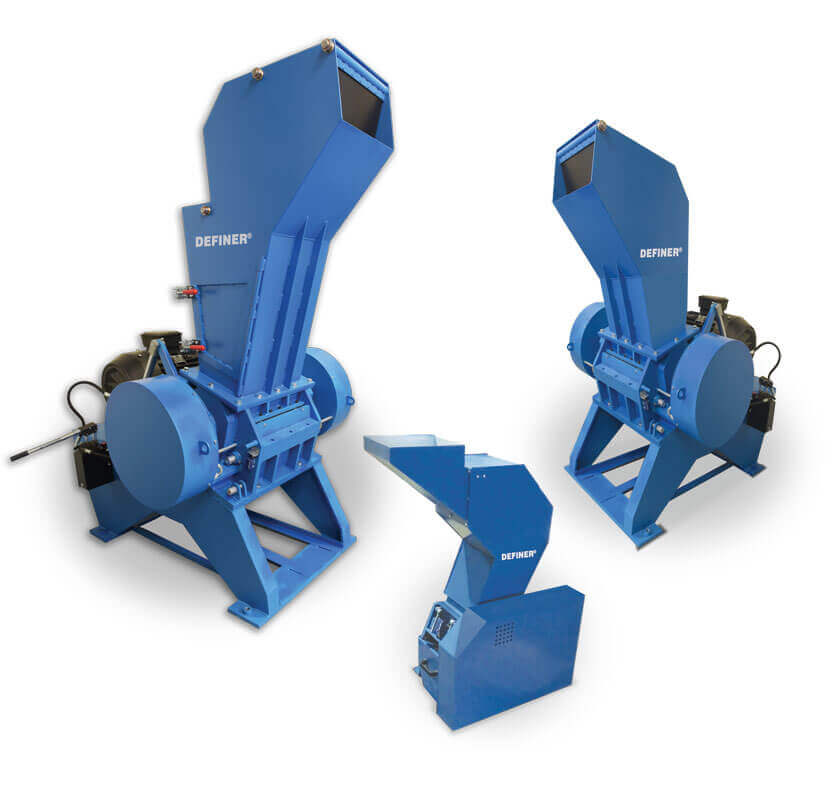 Definer KM
DEFINER® KM Knife Mills are high performance processors that quickly and efficiently reduce cannabis and hemp to desired output size. They employ high shear knives that accurately cut solids to desired output size with a shear action without overgrind or excessive fines. DEFINER knife mills deliver more consistent output while maintaining the product integrity.
DEFINER KM are constructed of heavy steel plate and structural steel. They are supplied with an integral base. With precision construction and sturdy design DEFINER knife mills deliver smooth operation with low vibration. Stainless Steel construction is available as an option. DEFINER KM Knife Mills feature a clam-shell housing for easy access to the interior. The knives are precision constructed of high strength tool steel and are readily replaceable in sections. These units are available with a choice of starters or automatic control system.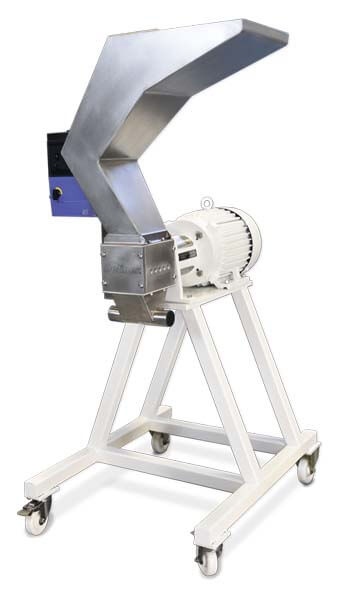 Definer DF
The DEFINER® DF2000 is an advanced lab style rotary knife mill designed to meet the stringent demands of the pharmaceutical, hemp, herb, cannabis, and food industries. The DEFINER's precise cutting action, unparalleled simplicity and ease of maintenance make the DEFINER truly unique and effective.
The DEFINER DF2000 is a fully enclosed dust tight unit. Its streamlined, direct-driven design provides smooth and quiet operation. The unit features a variable speed drive and choice of screens for precise control of the product output and throughput.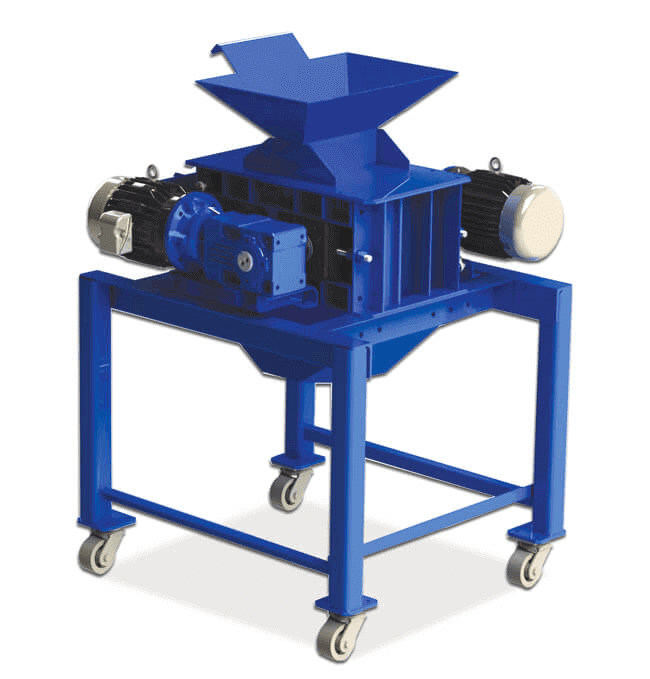 Surpreme Roller Mill
The Supreme Roll Mills provide dependable size reduction of a wide variety of solids. They utilize two cylindrical rollers to fracture the material with an efficient, once-through milling action. These units can produce output sizes from 4-70 mesh and produce output in an extremely narrow size range and do so without degradation of the material. These results are impossible to accomplish with any other size reduction technology. The Rolls are available in smooth or corrugated roll configurations in order to meet exacting output size and consistency requirements.
The Franklin Miller Supreme Roller Mills comes in one, two and three high configurations. It is built with spring release roll protection that will allow the rolls to separate when hard foreign materials such as rocks, nuts, bolts, tools etc. pass through the mill. This allows for a much longer life due to the ability to avoid damage. The rolls are cast with magnesium, chrome, molybdenum and iron. Our rolls do not require tempering (flame hardening) which warps lower quality rolls and are thick enough to be re-corrugated 6 to 8 times before they must be replaced.