Grinders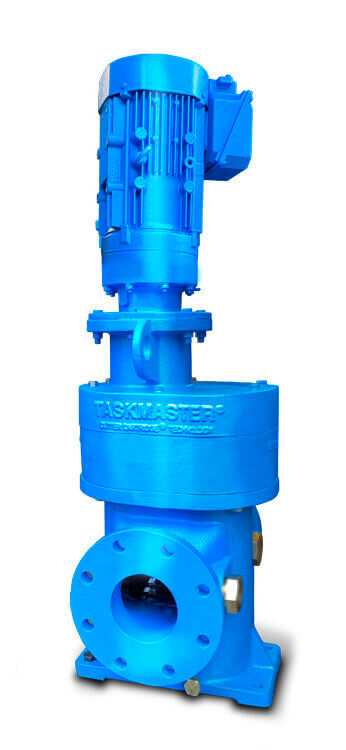 Taskmaster TM6500
The TASKMASTER® TM6500 is a ruggedly constructed twin shaft grinder that features a highly compact design. The TM6500 offers excellent grinding performance for protection of pumps, valves, centrifuges and more in sludge and raw sewage applications.
The TM6500 is designed from top to bottom for easy maintenance. It features unique Cutter Cartridge® technology for high strength and fewer moving parts. With its true drop-in flange housing design, the cutter assembly can be removed for maintenance without disturbing the pipeline and without the use of bottom bolts, plates or gaskets. The TM6500 also features highly reliable mechanical seals located in convenient bearing/seal cartridges.
The TM6500 requires little space from flange to flange. The unit is powered by a 2hp (1.5kw) gear motor.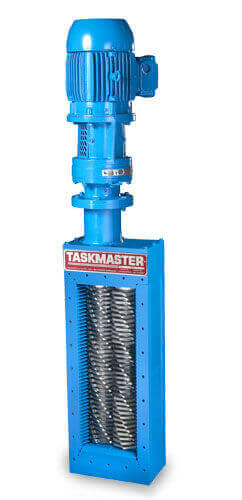 Taskmaster TM8500
The TASKMASTER® TM8500 twin shaft grinders provide unsurpassed grinding of wastewater solids, and design features that make them truly unique. These units have proven their capability and unique reliability in installations worldwide. TASKMASTER grinders feature dependable mechanical seals in a cartridge design and Cutter Cartridge® Technology.
These grinders reduce pump ragging and problems with downstream equipment by finely reducing such solids as rags, plastics, wipes, paper, disposables, fabrics, wood, bottles and much more. They are built for sewage, sludge, septage and screenings applications in either open channel, inline or gravity installations. Each unit is heavily constructed for low vibration and quiet operation.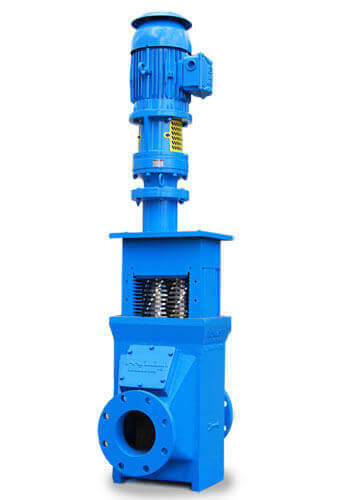 Taskmaster TM8500 Inline
TASKMASTER® inline sewage grinder employs a powerful twin-shaft mechanism and Cutter Cartridge® technology to reduce solids in pipeline systems. These versatile processors reduce rags, plastics, wood, tampons, sanitary napkins and more. They are invaluable in plant operations worldwide, keeping systems flowing, reducing pump downtime and protecting dewatering equipment, such as centrifuges, filter presses and more.
Two stacks of intermeshing cutters aggressively pull the solids in and finely reduce them. These grinders can be installed in gravity or pressurized, vertical or horizontal pipe systems, on the suction or positive side of a pump. The TASKMASTER is provided with Cutter Cartridge technology, wherein 6 cutter disks and 6 spacer disks are replaced by one-piece elements for far greater strength, fewer components, no stack loosening or stack re-tightening requirement.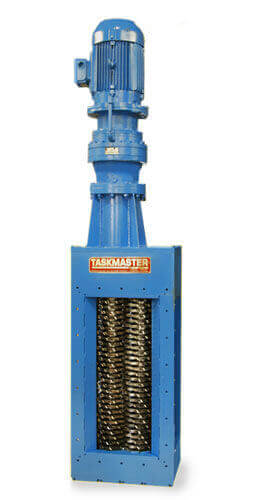 Taskmaster TM1600
The TASKMASTER® TM1600 powerful twin-shaft grinder plows through a large volume of biosolids, rags, sludge, solid waste, institutional waste, screenings and more. The TASKMASTER TM1600 has proven its heavy-duty capabilities and valuable service in hundreds of installations worldwide. This unit features such construction features are heavy cast framing, oversized 2-3/4" hex shafting for reliability and combination cutter-spacers. It typically employs a 10 HP motor and drive but can accommodate up to a 20 HP motor and drive for the really tough jobs.
This unit is a high-strength grinder ideal for a wide variety of applications. The TASKMASTER TM1600 has world-class quality and proven reliability.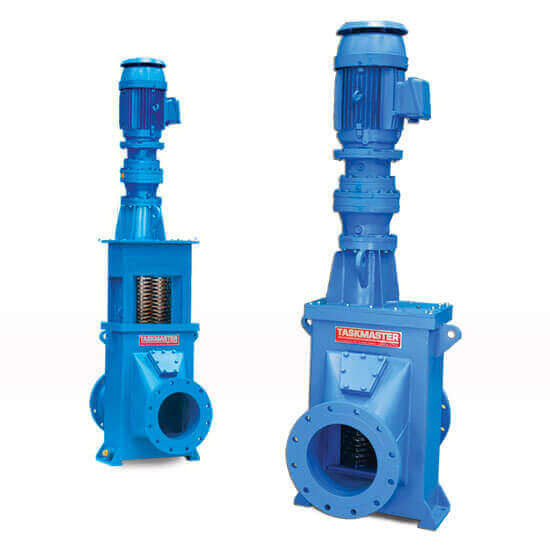 Taskmaster TM1600 Inline
TASKMASTER® TM1600 Inline grinders feature a heavy solids reduction capability and a pressure-rated drop-in flange housing for fast and easy maintenance. These powerful twin-shaft grinders plow through a large volume of rags, sludge, biosolids, solid waste, institutional waste, screenings and more. They are provided for applications with heavy solids, high liquid flow rates and with flange sizes from 12" through 30".
The TASKMASTER TM1600 has proven its unsurpassed capabilities and valuable service in hundreds of installations worldwide. This unit typically employs a 10 HP (7.5 kw) motor and direct drive which provides high torque, low-speed operation to plow through tough solids.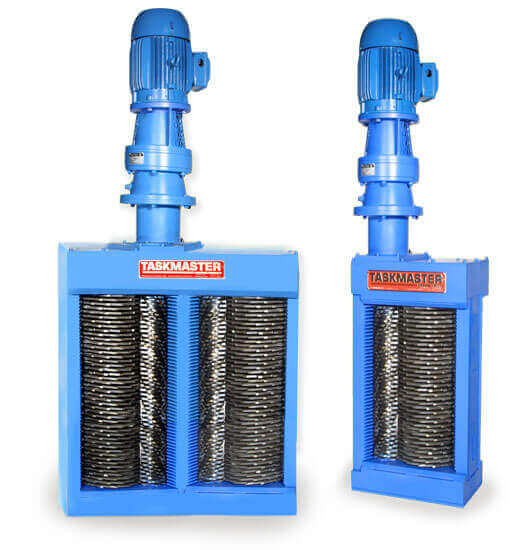 Taskmaster Titan
The TASKMASTER® TITAN® is a unique, high-flow channel grinder with a full-cut design that offers optimal protection for pumps, filter presses and other downstream equipment. This unit's innovative twin-shaft design features cutter cartridges that intermesh with a second cutter stack with a much larger diameter. The TASKMASTER TITAN is ideal for channel applications where high capacity, unsurpassed grinding performance and reliability are paramount. This unit is part of our full line of wastewater grinders.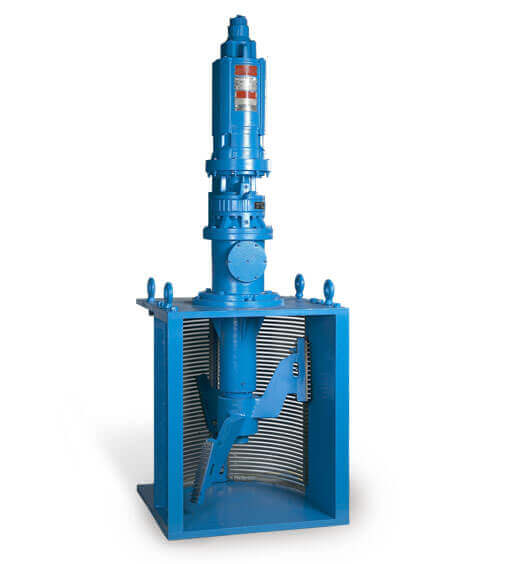 Dimminutor
The DIMMINUTOR® provides automatic screening and grinding of liquid-borne solids with a straight-through open channel design. This unit reduces plastics, wood, vegetable matter, disposables and other oversized items to a fine particulate. The DIMMINUTOR's unique features, heavy precision construction, dependable operation and simplified maintenance have earned it a solid reputation amongst operators and specifying engineers worldwide.
The DIMMINUTOR is designed for reliable operation and easy maintenance. For example, with its cantilevered design, the DIMMINUTOR needs no seals or bearings near the gritty channel floor. The unit's screen is stationary so it never wears against bottom grit. Each cutter is interchangeable and cutters can be removed or adjusted independently. The unit's seals and bearings are immersed in an oil bath for long life and low maintenance.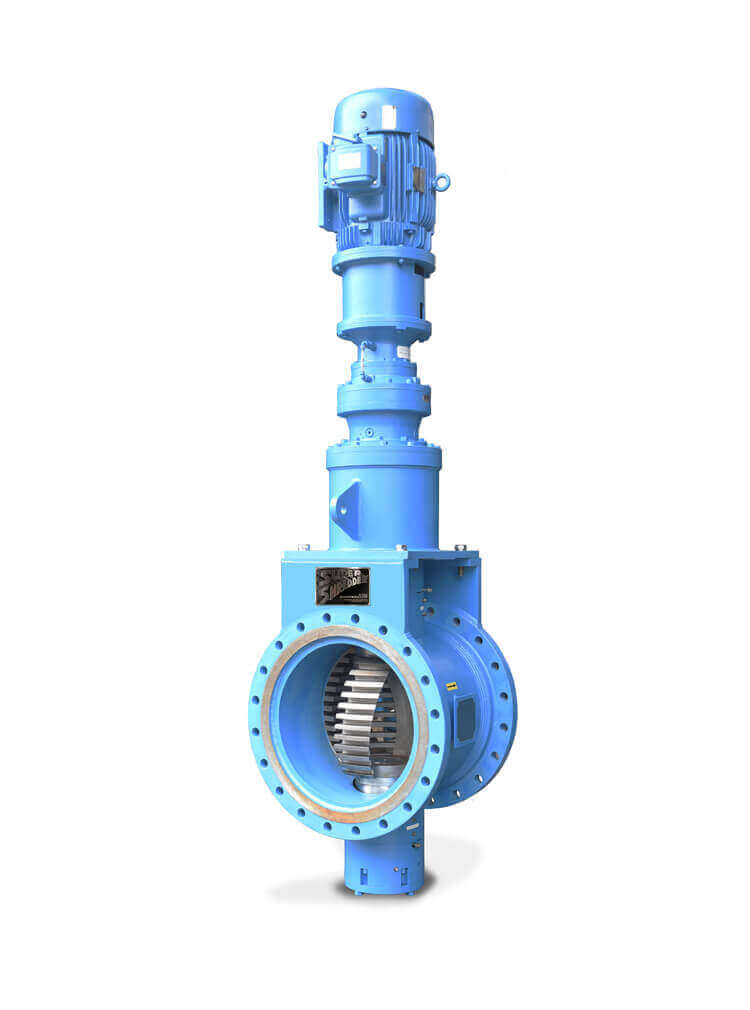 Super Shredder
The SUPER SHREDDER® in-line macerator reduces tough wastewater solids to fine bits with a unique, high-flow, spherical rotor design. The unit is specifically designed for high capacity and minimal headloss. In fact, because of its high percentage of open area, the SUPER SHREDDER remains practically invisible to flow. The SUPER SHREDDER is simple to install in straight-through pipe systems. It quickly goes to work protecting pumps and enhancing the operation of process equipment. This unique unit has provided remarkably dependable service in installations worldwide.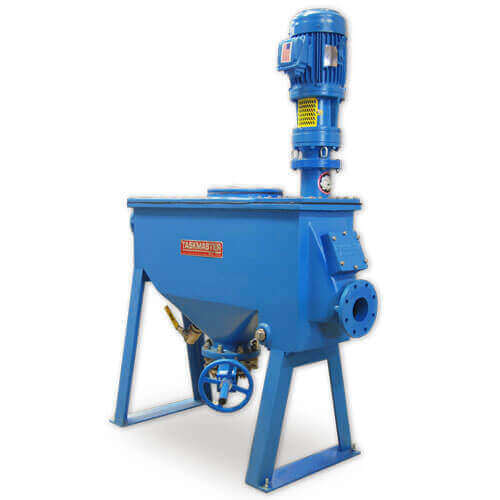 Taskmaster TT
The TASKMASTER® TT Grinder Receiving Station provides for a streamlined septage receiving operation with a special grinder and control system. By combining a TASKMASTER grinder with a sophisticated control system that monitors and records hauler activity, this system includes all the most important features of larger, more expensive septage receiving systems.
The TASKMASTER TT combines TASKMASTER inline grinding technology with a tramp collector built into its stainless steel housing. The tramp trap is designed to let rocks, gravel, and other unshreddable solids drop out before reaching the grinder cutters. The trap features an automatic slidegate for quick access and removal of collected tramp materials. The septage solids are finely ground to a size more easily handled by downstream equipment, while rocks settle out into the trap area.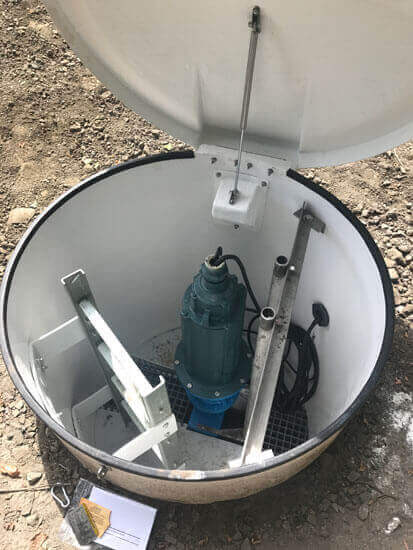 Taskmaster Manhole
The Franklin Miller grinder manholes include a powerful TASKMASTER® grinder, a prefabricated FRP manhole enclosure, controls and many optional features. These units are custom-designed for your site conditions. This watertight unit is corrosion-resistant and engineered for the extreme conditions of sanitary and industrial flow streams, making it a durable, long-lasting choice. The complete manhole system can quickly be up and running, protecting downstream equipment and providing savings for the district.